Export one or more surface definitions from the current drawing to external files.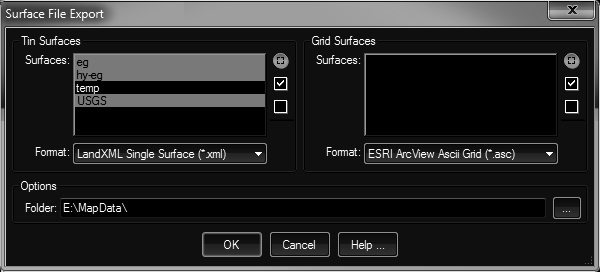 Command:
SurFilExp
Procedure:
Open the drawing containing the surfaces to export.
Initiate the tool from the menu, ribbon, or command above.
Select the surfaces to export from the Tin/Grid lists.
Specify the output format for each surface type.
Specify the target output folder.
The resulting file will have the surface name and reside in the designated folder.